Home | 2015 Fanfest Weekend | Future Legends Training Camp | Mid-Atlantic Memories Documentary
Wrestling Legends Offer Rare 4-Day Training Opportunity,
$2,500 Reid Fliehr Memorial Scholarship To Best-Of-Camp!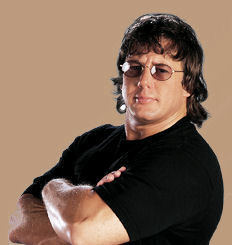 Returning to this summer's Fanfest Weekend lineup is Dr. Tom Prichard's Future Wrestling Legends Training Camp, a four-day talent search for three dozen of the world's top young male and female wrestling hopefuls.

Prichard, a 30-year mat veteran and, since 1996, one of the most respected trainers in wrestling, will be joined by a bevy of legendary guest coaches including Gerald Brisco, Nigel McGuinness, Rip Rogers, Lance Storm and Les Thatcher.

This is a very rare multi-day opportunity, providing almost 30 hours of in-ring training and locker room study. The benefit for the young wrestlers is almost 'once-in-a-lifetime.' It's a very rare opportunity to train with and have unprecedented access to so many wrestling legends at once and over multiple days.

Click here for complete details on our training camp...


"Greatest...Of All Time" Is Coming To 2015 Fanfest;
Honky Tonk Man Is First-Announced Special Guest!


He can sing. He can dance. He can play a guitar.

And the self-proclaimed "greatest Intercontinental champion of all time," The Honky Tonk Man is the first-revealed special guest set to appear at this summer's Fanfest Weekend in Charlotte.

In addition to signing autographs and taking photos with fans (complete with oldschool jumpsuit and guitar, no less,) the outspoken future Hall-of-Famer will also sit down with VIPs for an intimate, candid question-and-answer session that will surely have heads shake, rattle and roll!

Click here for complete details on our 2015 fanfest weekend...


2015 Fanfest Weekend Tickets On Sale Now!

Tickets for this summer's Fanfest Weekend and Hall of Heroes dinner and awards ceremony are now on sale. Charlotte's Hilton University Place hotel will again host our yearly reunion, which will take place Thursday, July 30 thru Sunday, August 2, 2015.

This year's fest will be similar to previous fanfest weekends in some ways, but very different in others. Basically, every guest will be a vendor guest, and you have the option to choose from whom you'd like to purchase autographs and photo ops. There will be special guests (like Ric Flair, Sting, Arn Anderson & Dusty Rhodes from previous years,) and there will be vendor guests. This structure will allow us to reduce the price of admission while still providing an opportunity to meet more than 100 wrestling greats.

The reunion will feature the worldwide premiere of the Mid-Atlantic Memories film project on Thursday night, July 30. VIP "All Access" Passes include walking the red carpet for the movie premier, seating at the Hall of Heroes dinner & awards ceremony, a Ringside seat for matches on Saturday night and Sunday afternoon, and exclusive daily Q&As throughout the weekend.

Daily General Admission tickets start at just $10.

Click here for complete details on our 2015 fanfest weekend...


Get $20 When You Fly To Fanfest on Delta Airlines!



For those of you flying to/from Charlotte for Fanfest Weekend on Delta, Air France, KLM Royal Dutch Airlines or Alitalia, we'll give you a $20 credit voucher that you may use for free fanfest merchandise while you're here!

It's very simple! When you book your flight reservations online, make sure to enter our SkyBonus program code: US331078683 and it's as easy as that! If you make your reservations by phone or travel agent, you must make sure they have the same SkyBonus program code in your reservation in order for you to receive the $20 fanfest credit voucher.

Should you have any questions, please email NWALegends@aol.com